Nominations this time around seem to have come from left field with Kanye West leading with 8 nods, and Amy Winehouse following with 6. Considering the downs in their lives right now, let's hope that these nominations will be a little pick-me-up.
Here are the lists of the top four nominee lists...
Record of the Year

Irreplaceable
by
Beyonce
The Pretender
by
Foo Fighters
Umbrella
by
Rihanna
featuring
Jay-Z
What Goes Around ... Comes Around
by
Justin Timberlake
Rehab
by
Amy Winehouse
Song of the Year
Before He Cheats
by Josh Kear & Chris Tompkins (
Carrie Underwood
)
Hey There Delilah
by Tom Higgenson (
Plain White T's
)
Like a Star
by
Corinne Bailey Rae
Rehab by
Amy Winehouse
Umbrella
by Shawn Carter, Kuk Harrell, Terius "Dream" Nash & Christopher Stewart (
Rihanna
featuring
Jay-Z
)
Best Album
Echoes, Silence, Patience & Grace
by
Foo Fighters
These Days
by
Vince Gill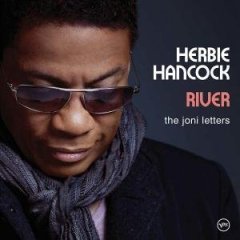 River: The Joni Letters
by
Herbie Hancock
Graduation
by
Kanye West
Back to Black
by
Amy Winehouse
Now onto something no one expected. An all girl category? 2008's new artist nominees are all of the female persuasion (Remember Hayley Williams is Paramore's front
girl
). Do we see a little cat fight in the making?
Best New Artist
Feist
Ledisi
Paramore
Taylor Swift
Amy Winehouse
For a complete list of
all
the nominees, you can visit the
grammys.com
.
The 2008 Grammy Awards will be on February 10 in Los Angeles. But if you can't make the trip, you can catch it on
CBS
.