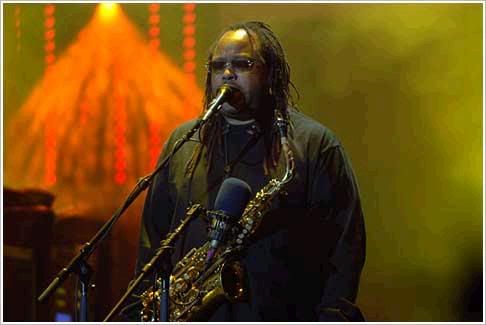 Leroi Moore, saxophonist of the
Dave Matthew Band
, died yesterday because of complications from injuries he had after a all-terrain vehicle accident in June. Moore was 46.
Moore is known for being one of the founding members of the band, and front man Dave Matthews credited Moore for arranging many of the songs. Although he never really saw himself as a jazz performer, he gave DMB that jazzy feel. Our condolences are out to his loved ones.
Here's Moore and DMB with John Mayer performing at Virginia Tech.
For more on this story, check this out...